The RoomReady Review – April 2020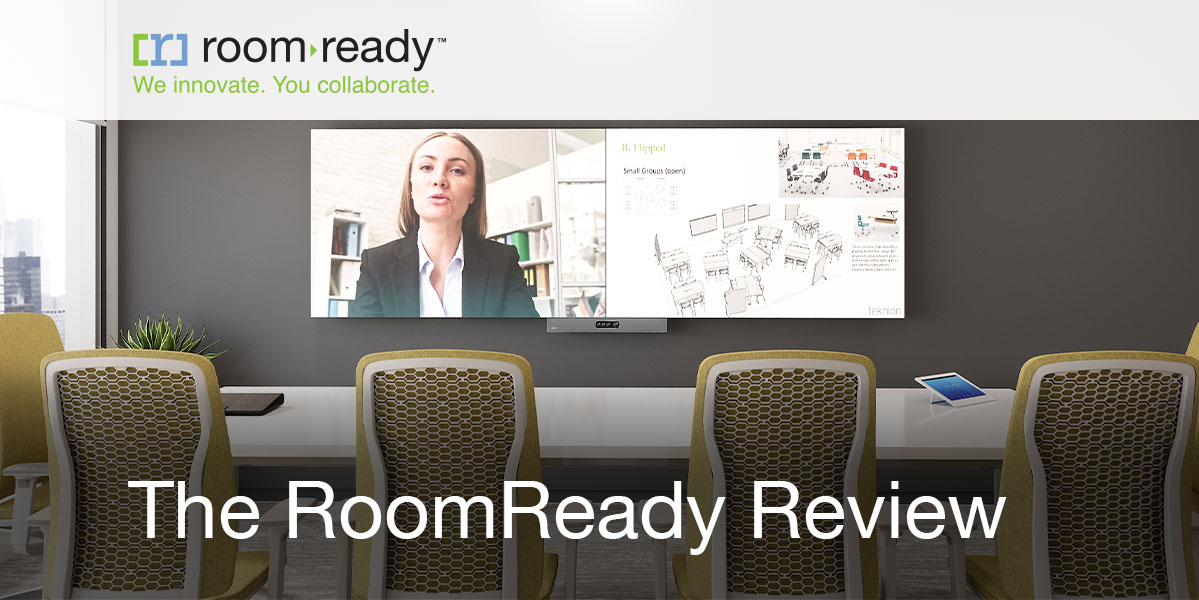 VOL 1 • April 2020
IN THIS ISSUE:
Living Out Our Core Values To Serve You During COVID-19
The New RoomReady Website Is Live
Upcoming Video-First Webinar
---
LETTER FROM AARON MCARDLE
Welcome to our inaugural customer newsletter. It's a privilege to be able to have this new way of communicating with you. I know you don't have the time these days for fluff, so here's the skinny: We want to keep you better informed.

So, why another newsletter for your inbox? Because top-notch customer service and experience sets us apart, and providing an avenue of relevant, ongoing communications is another way we can do just that – other than, of course, continuing to meet all your meeting room needs.

While all of us are navigating uncharted territory right now and living through unprecedented times, our commitment to you and your company's success is as strong as ever. That has not changed and in fact, since we're all living through a similar experience, perhaps it will feel as if we know each other a little better…

We hope this newsletter will keep you abreast of the latest happenings at RoomReady, which includes industry news, upcoming events and more. Expect to receive The RoomReady Review monthly in your inbox, and as always, your input is appreciated.

Sincerely,
Aaron McArdle
CEO, RoomReady
| | |
| --- | --- |
| | FEATURED |

Living Out Our Core Values To Serve You During COVID-19
According to The Chicago Tribune, more than 90% of the U.S. population is living under a shutdown order of some sorts. As a designated a critical infrastructure industry in Communications, we will continue to do what we can to be committed and of service to all of you.
| | |
| --- | --- |
| | MEETING ROOM FACT OF THE MONTH |
58%

denote that they lose over 5 minutes in a meeting once a tech problem occurs.

While technical problems may be inevitable, you can prepare yourself. We encourage you to track your technical issues to identify any trends and what remediation strategies can be applied. Having these plans in place will ensure meetings remain functional and CSAT scores remain positive.
| | |
| --- | --- |
| | COMPANY ANNOUNCEMENTS |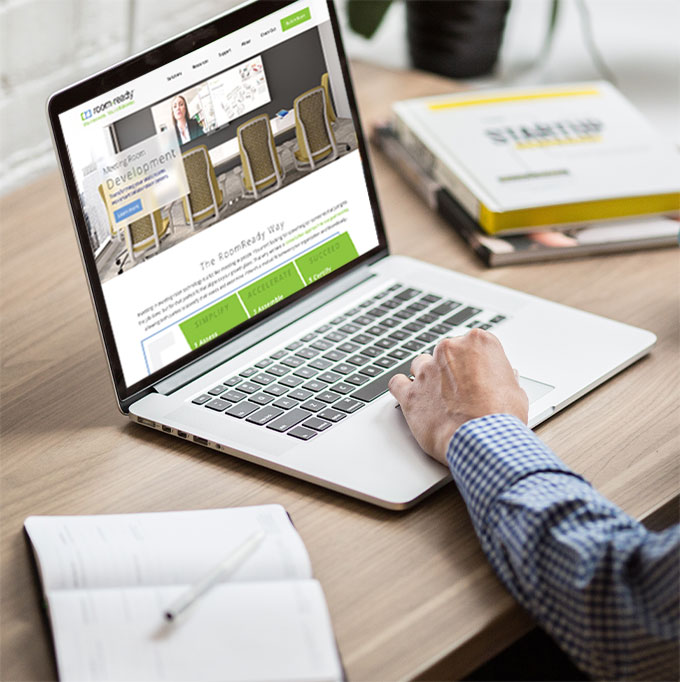 RoomReady Unveils New Website
In case you haven't had the chance, take a few moments to take a look at the newly redesigned RoomReady website. Designed with you in mind, it has been designed to allow you to easily locate any meeting room solution or resource you might need. Browse through the Gallery for a quick look at some of the meeting room solutions we have done.

In fact, send us pictures of your RoomReady meeting rooms, and you could potentially be featured in an upcoming edition of this newsletter.
| | |
| --- | --- |
| | ROOMREADY IN THE NEWS |
How Integrators Can Help Customers Adjust to Remote Work During COVID-19
Take a look at how RoomReady is using our knowledge of conferencing solutions and remote work technologies to advise customers on how to best manage their office shutdown.
Read the Commercial Integrator article
How to Make a Workforce of Any Size Remote-Ready in the Face of COVID-19
In a recent news release, remote working expert and RoomReady CEO Aaron McArdle provides tips on taking the physical workplace to the digital environment.
| | |
| --- | --- |
| | LATEST MEETING ROOM NEWS |
Tips to Maintain Team Morale and Productivity During COVID-19
A recent article in Chief Executive explains that working remotely has the potential for declines in productivity, customer service, morale and team performance. To face these issues, leaders and managers should be visible and vocal.
---
The Importance of Addressing the Employee Experience During COVID-19
Now more than ever, organizations must find ways to facilitate continued collaboration and help employees gain a sense of control. This includes ensuring staff members have the right technology tools available.
Read the full article in Forbes
---
Proper Technique to Maximize Virtual Meetings
Running a productive meeting is hard enough, and with the added layer of technology of virtual meetings, keeping everyone engaged is more challenging than ever. This CNN Business article outlines what you can do to improve.
---
Verizon is buying B2B videoconferencing firm BlueJeans
The platform was acquired for less than $500M by telecommunications giant Verizon in a recent deal. BlueJeans has experienced a growth of 10M users to 200M in the past three months.
| | |
| --- | --- |
| | UPCOMING EVENTS |