US Patent Nos. 9,462,225 and 9,930,293; other patents pending
All RoomReady rooms and GO controllers are patented. The core of our patented system is the codec: we do everything through it. This streamlines the communication path and removes some traditional AV components that add cost and complexity to the system.
For full details on these patents please Click Here.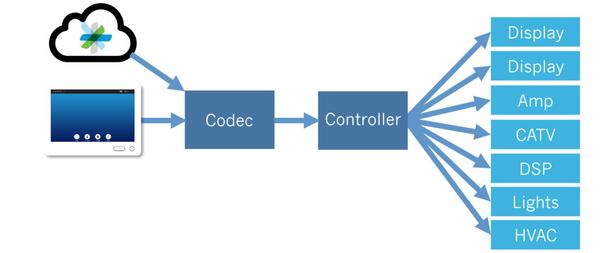 US Patent No. 9,644,787
All RoomReady Rooms use our patented AV assembly. The assembly of equipment includes a flat panel display, a structure (the RoomReady SET) mounting the display and videoconferencing equipment. The structure and equipment are mostly concealed from view by the flat panel display from the front.
For full details on this patent please Click Here.