Izzi Demara Named to Commercial Integrator's 40 Influencers Under 40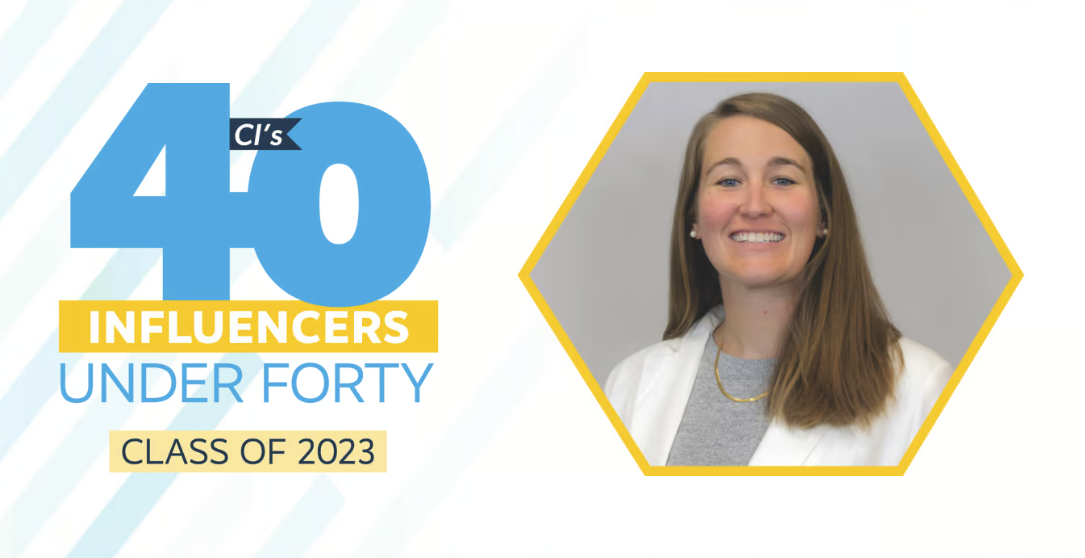 NORMAL, IL (August 31, 2023)- Meeting room technology provider RoomReady announces that Izzi Demara, Marketing Manager, has been named to Commercial Integrator's 40 Influencers Under 40 Class of 2023. The annual list highlights individuals under 40 years old who were selected for their innovation and excellence in the AV industry.
From its inception in 2014, the CI 40 Under 40 had focused solely on integrators, consultants, programmers, and others outside of the vendor and distributor sphere. In 2022, the editorial team made an intentional decision to eliminate that restriction, opening nominations to manufacturers and distributors. With the updated criteria, the 2022 list included honorees from industry giants, Microsoft, Zoom, Poly, Samsung, and Sony.
Demara joined the RoomReady team in August 2021 as a Marketing Coordinator and has since transitioned into the role of Marketing Manager. From leading and executing RoomReady's marketing strategies to managing social media channels, Demara's innovative approach to marketing has expanded RoomReady's brand awareness and overall market reach. Demara is a member of the AVIXA Women's Council, active on social media with fellow #AVtweeps, and a member of the MarketScale Guide Community.
"She is beyond deserving of this award. Izzi shows up daily making a difference in our business and we're so grateful she chooses to be at RoomReady," said Briana Henning, Chief Revenue Officer. "She has an incredible pursuit for knowledge…both learning the technical side of our business while also picking up new marketing skills every chance she gets. Her presence in AV is beyond the boundaries of our organization, this award represents the relationships and immense respect she's earned. Well done Izzi!"
Since the Commercial Integrator inaugural class in 2014, several current RoomReady employees have been recognized on the 40 Under 40 List, including Aaron McArdle, CEO in 2014, Bill Ennis, Account Executive & Dave Hatz, VP of Technology in 2016 and Chelsea Summers, AV Design Engineer in 2020.
Commercial Integrator published the full class HERE
About RoomReady
At RoomReady, our goal is to help you check meeting tech complexity at the door. Our innovations allow you to launch a meeting and connect colleagues across the room or around the world with a single touch. And our rapid-install teams ensure you get all of this in days, not weeks. The end result? Greater productivity, reduced costs, and a consistent user experience. If your rooms cause more frustration than collaboration, go with the team that's committed to continually improving the meeting experience – one room at a time. RoomReady: We innovate. You collaborate. For more information, visit https://roomready.com/.