Which rooms are constantly in use? Which are booked but always empty? Which seem to always have support issues?
With RoomReady View, you can now easily answer these questions, and so much more.
RoomReady View gives you a bird's-eye view of your meeting rooms, allowing you to effortlessly monitor all spaces from the comfort of your own office. As the industry's most comprehensive meeting room data analytics tool, View's intuitive platform diagnoses, prioritizes and addresses problems as they arise, ensuring incidents are resolved before they become larger issues – often before anyone knows something is wrong.
Because View provides real-time insights into room statuses, your support teams aren't blindsided with incidents or left scrambling to provide resolution. Instead, View shifts the thinking on maintenance approaches, allowing your team to transition from reactively resolving issues to proactively monitor and maintain rooms.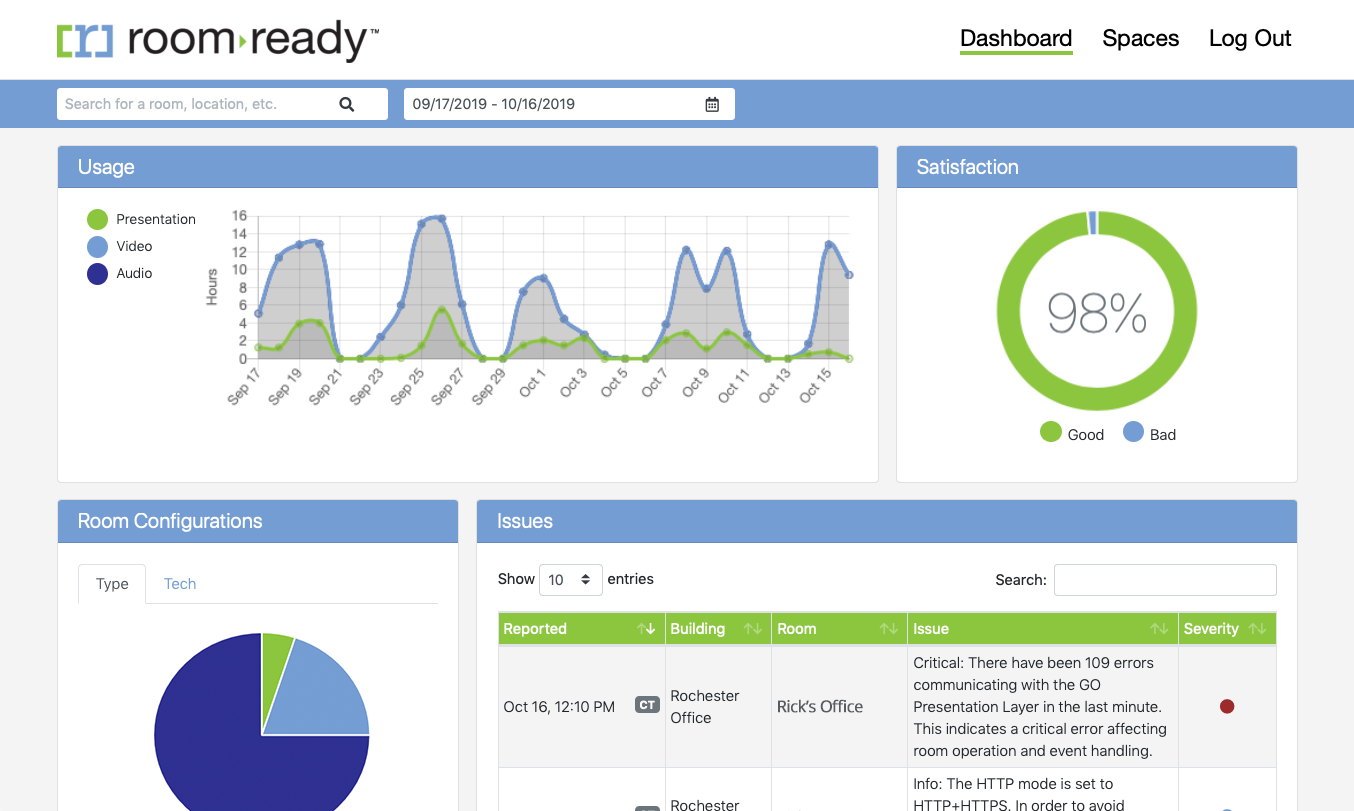 Dashboard
Our easy-to-use dashboard provides a single view into your rooms across the globe.

Rooms in use
Active users
Open support issues
Customer satisfaction scores
Spaces
While our more detailed Spaces view digs deeper into individual rooms, providing maintenance insights.

Call logs
Upcoming meetings
Room settings
Room task/incident logs
Room configurations
Room technologies
Room location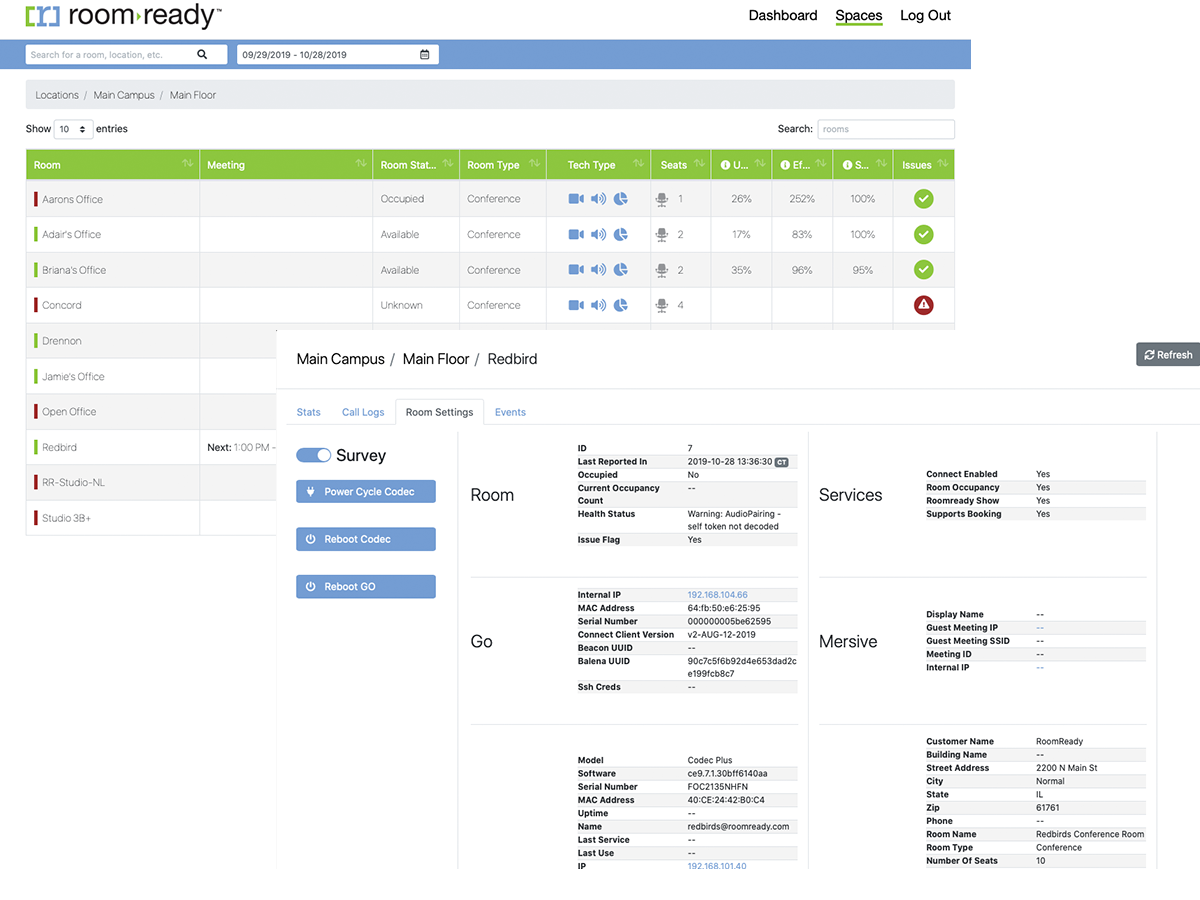 Settings
And to go one step further, Settings gives portal admins a place to manage the details of the View. Do you want to customize your View platform with corporate branding? Settings can do that. Better yet, do you want to receive an alert when a negative response is received on the customer satisfaction surveys? Settings can do that too.